We are committed to lowering your energy costs with blown insulation. Our experts will improve your homes wasted energy using powerful machines to blow insulation in your attic.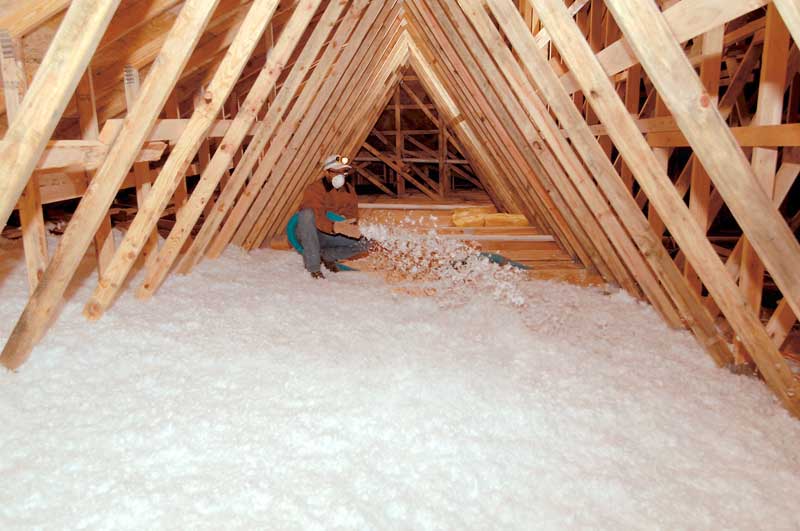 When professionally installed, fiberglass insulation is considered safe. Also because it is constructed with glass it does not burn or absorb moisture. With that said, being glass, there are a few things you should consider when near it or handling it. Fiberglass insulation releases tiny particles into the air is moved or disturbed, that you can inhale with is very bad for your health.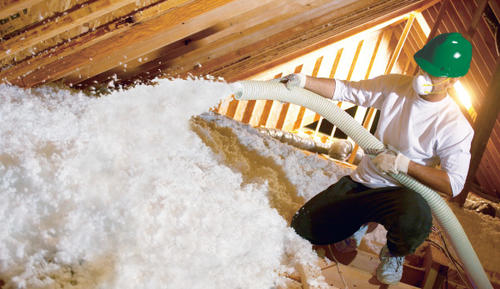 Our loose-fill fiber glass insulation utilizes a professional blowing machine for installation in open spaces to fill hard-to-reach areas like corners, edges and around framing. As a premium alternative to cellulose, it does not settle or decay, and can effectively provide insulation for the life of the home. It can provide R-values from R-11 to R-60. Blow-in, loose-fill fiber glass insulation is designed for open attics and hard-to-reach locations like corners, nooks, and crannies.